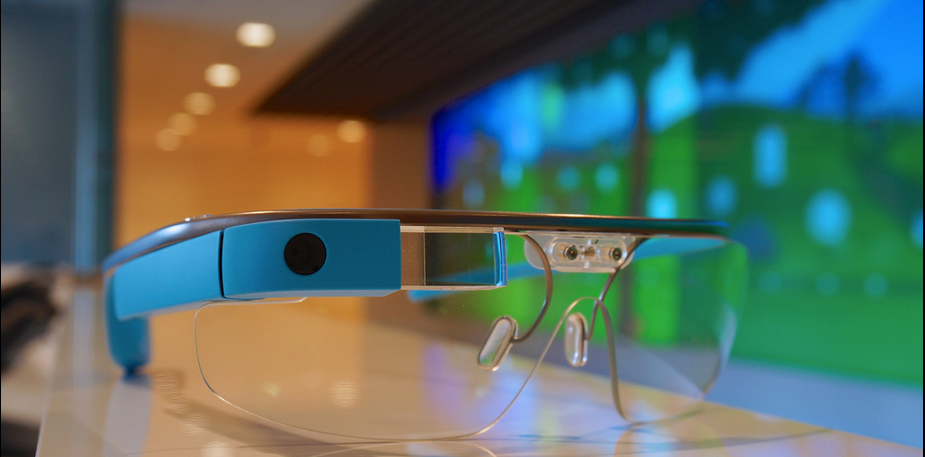 SXSW 2014 has come and gone, and those who call Austin home are either still recovering from the constant state of exhaustion that goes hand in hand with doing SXSW right, or are beginning to venture out of their homes again into the world they had been so desperately avoiding for the last 10 days. The festival and all its visitors may have left, but the top trends are still buzzing about the tech community. Our last blog post focused on the top three hot topics we noticed at SXSW this year, but we wanted to dive a little deeper into each theme, as they all require a closer look into the current and future states of industry.
I attended a panel session titled "Come and Capture: The Future of Wearables & Content" that brought in four experts from Loopd Inc., Epiphany Eyewear, DAQRI and 4iiii Innovations to discuss the future of wearable technology and how it might evolve into a more integrated piece of our everyday world. In a room of close to 200 SXSW attendees, about 60% of people polled (via hand raise) said they would be interested in using wearable tech in the next five years. As the Interactive portion of the conference attracts innovators and early adopters on the whole, this wasn't surprising after looking around to see three or four pairs of Google Glasses. It's a "new" technology that seems too out there, too strange and superficial for mass consumption by the general public, but maybe we should take a closer look…
The first wearable technology technically came in the form of the pacemaker, according to the panelists. It's embedded in the heart, and sends radio signals to another device that tracks cardiovascular activity and sustains stable functionality so that the wearer can react accordingly for long-term health. More common wearable tech accessories exist today such as fitness trackers for the wrist, ankle or as a shoe insert, which tracks activity level on a daily basis, and runs stats on heart rate, movement, and sleep so users can track their own unique health status. What more can there be to wearable technology? Let's find out.
Wearable technology is based on augmenting the human ability in order to interact with the spaces, objects and content around you. While it can be extremely useful in many verticals, both on the consumer and industrial sides, a certain level of comfort and usability must exist. Technology used in movies like the Minority Report require constant arm movement when interacting with the content on a virtual screen, and while it may look super neat, who wants to be using their arms 8+ hours a day? Finding a balance between comfort and ease of use with accuracy will be key to widespread popularity of wearable tech.
Google Glass is the perfect example of wearable technology that is on the edge of innovation, but might have some not-so-subtle inconveniences when interacting with content. The Glasses themselves don't necessarily look off-putting, but voice commands and gestures reveal the activity of a user when in public, causing many instances of offense and judgment toward the individual and device. As technology evolves and wearables become less foreign to the masses, the privacy issues will drop (remember when the first computers came out?), and technologists will find ways to consume content more efficiently using the devices.
But the issue of privacy may never completely disseminate, as it's a global hot topic after the recent NSA scandal. People are wary of being tracked because they value their personal privacy, but as wearables gain traction among the general public, the moral conflict will need to be addressed. Beacon technology is growing as well, and if we're all donning wearable devices in five years, we also need to know that those wearables are being tracked 24/7 – what's important to you? Daily life enhanced with wearable technology vs. opening up your daily life to prying eyes…
Obstacles like these will crop up just as with any new technology pushing the envelope of what we're accustomed to as a society. Ultimate self-realization will drive the move to widespread use, and time will tell just how quickly innovators bring on the early adopters and early majority.
To be able to walk into a room and immediately adjust it to your preferences will be an incredible thing. Temperature, lighting, application activation, news scanning and more can be controlled using wearable technology, and device interoperability will enhance our ability to consume content within every augmented object containing additional data and functionality. Today we are still using it mainly as fitness trackers and Google Glass, but more interactive features are certainly in the near future. Are you ready?
What do you think of wearable technology becoming mainstream? How might this impact your industry? We'd love to hear your thoughts and experiences!