Have you heard? Mashable has challenged us to celebrate this year's Social Media Day by proving why our city is the most social media savvy city in the world. Is it even a contest? When you think of social media's birth of innovation and its spirit of togetherness while celebrating oppositeness, and find you still have the energy to be enthusiastic about it all, are you from LA? New York? London? No. You're from Austin, baby.
That's right. Home to the geek producin', barbeque lickin', music lovin' masses, Austin, TX, is the birthplace of social media acceptance. Austin lifted the concept of social media from its crib and nursed it to maturity, accepting it as a part of its own flesh and blood, because that is what it has become. To Austin, social media is an organic life force, an interwoven fiber of networks that has been braided into nearly every aspect of our daily lives. Social media has tattooed itself upon our city and to prove it, we'll give you the "A, U and S, the T and I to the N" of why Austin is the most social media savvy city in the world.

A is for Apps. Austin is a playground for social integration app developer companies. Anything from smartphone games for consumers to mobile web integration apps for businesses are created here. Many smartphone app developers call Austin home, including Qrank, Gowalla and Pangea Software, developer of the iPhone game Enigmo, which was one of the most downloaded apps in 2008.

U is for User-Friendly. For years, the City of Austin and other community groups, like the Austin Wireless City Project, have been campaigning for free wireless throughout the city. In 2006, the City of Austin partnered with the World Congress on Information Technology and Cisco Systems to provide high-speed, outdoor Internet wireless access to select areas in town. Austin's emphasis on the importance of providing complimentary wireless access to citizens highlights its commitment to fostering an online, social and sharing community.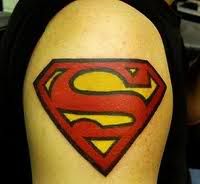 S is for SXSW. "South by Southwest" is probably the largest contributing factor to our argument that Austin is the most social media savvy city in the world. In fact, people from all over the world travel to Austin to spend one week of every year at the SXSW Interactive (SXSWi), Film and Music festival. According to SXSWi, attendees get "five days of compelling presentations from the brightest minds in emerging technology…showcasing the best new digital works, video games and innovative ideas the international community has to offer." In fact, one of the most successful social media debuts at SXSWi was Twitter. That's right, Twitter introduced its recently launched concept in Austin, TX, in 2007 to a very receptive crowd and has since grown so successful that the term, "Tweet," has a place in the Merriam-Webster dictionary (as a noun AND a verb). Foursquare, which actually launched its location-based service at SXSWi in 2009, is another SXSWi success story. There is a reason that SXSWi in Austin is the go-to show for innovative technology companies to teach, learn and share ideas. Continue reading →