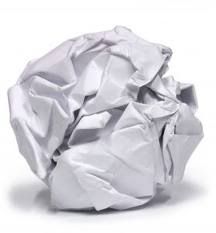 Has the press release run its course as a valuable communications tool, or, to paraphrase Mark Twain, have rumors of its death been greatly exaggerated? A few of us share our opinions on why—or why the press release isn't—dead.
Jeff Ketner:
At least among the Ketner Group client base, the press release is alive and well. Our team represented eight clients at the annual NRF (National Retail Federation) convention last month, and between them, our clients issued well over a dozen press releases in a 10-day period. These news releases were essential for getting coverage in both pre-NRF and post-show coverage, and several of our clients were featured in "Best of NRF" articles – and yep, press releases were essential for helping garner this coverage.
But the press release is only part of the toolkit. PR people have to develop relationships with media and analysts, thoroughly understand (and read!) the publications they're pitching, offer newsworthy and relevant story ideas, respond quickly and intelligently when working with media, and maintain integrity and honesty throughout the process. Like media pitches, press releases have to keep the audience in mind, too.
Caitlin New:
The press release IS dead! Stop, pick your jaw up off the ground and pop your eyes back in. Let me clarify—the original way of writing and sending press releases is dead, but just as sure as technology and fashion evolve, so does the press release.
Here are a few ways press releases have changed:
1: It's no longer necessary to follow a strict format when organizing a press release…in fact, that's boring. Liven up the press release with some down-to-earth story telling. Budget permitting, beef it up with some multimedia content. Throw out the overused marketing lingo ("innovative," "leading," "next-gen," "strategic," etc.) and say what you really want to say. Nothing turns a journalist off more than an overstuffed sentence.
2: You'd better count on the fact that the only person who will read your press release in its entirety is YOU. With the help of content sharing machines like Twitter, Digg, Stumbleupon and Facebook, everyone from a 15-year-old blogger to your dog can write a press release and distribute it to the masses. The marketplace is very crowded and the chatter can be overwhelming for journalists, so make sure your point comes across in the subject line and the first couple of sentences.
3: Sharing press releases with the media is no longer a "shoot in the dark and see what hits" approach. There are too many media research resources available to even the average person (Google, Twitter, LinkedIn) for someone to be unaware of whom their target media audience is. In fact, one media list for one company's every press release isn't enough. For example, while one press release may appeal to consumer tech media (a cool new social sharing app announcement) another press release could easily be more suitable only for local media (a new hire, local event or funding announcement).
Catherine:
I believe that the press release is three quarters dead – that is to say, most journalists will typically only read the headline and maybe the first paragraph of the release. Dead are the token marketing fluff paragraphs and CEO quotes.  Dead as a doornail is the boilerplate – you only need a link to the company website. We live in a world full of data overload, and our poor friends in the newsroom bear the brunt of meaningless words and annoying marketing jargon.  PR folks, let's all take a stand and revolutionize the press release!