Summer is fleeting—even with the seemingly relentless heat of a Texas September, it's undeniable that the days grow shorter and the mornings cooler, and the school zone lights blink their warnings during morning commutes.
The trouble with the end of summer is how fast the busyness of the fall and holiday season sneak up on you, even as you try to savor the last of the peaches and mourn the retirement of easy sundresses (just me?). It's a fast and furious ride from here—a slew of fall birthdays (did you know more people are born in September than any other month?), big college football weekends, and then it's straight on to Halloween, Thanksgiving, Christmas/Hanukkah, and New Year's.
All of this is my way of saying that summer completely slipped away from me, without my permission, and in my denial that it is—officially—fall, I never posted part II of KG's Olympic Love Fest.

 We've made no bones here on the blog about how much we love the Summer Olympics at Ketner Group. I mean, some of us might love it more than others, but we all love a good excuse to have a little party and hang out together.
Thanks to NBC's first-ever live streaming of the Olympics, the team realized how hard it would be to avoid spoilers if we waited until after work to watch the highly edited highlights of the day's events in prime time. This was unacceptable (to some  of us.) We then had the genius idea to set up a spare monitor in the conference room and hunker down for group work sessions while the Olympics were on in the background. Of course, one thing led to another, and the next thing you know, our group work sessions were complete with a daily rotation of hot tea, English muffins (perhaps a stretch authentic-wise), finger sandwiches, crumpets, scones, and bangers and mash.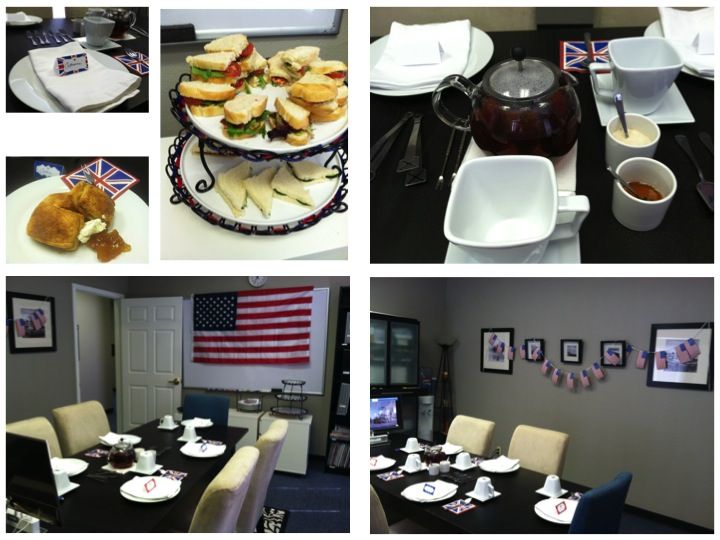 We even found I had an Olympic doppelganger, Team USA swimmer Lauren Perdue.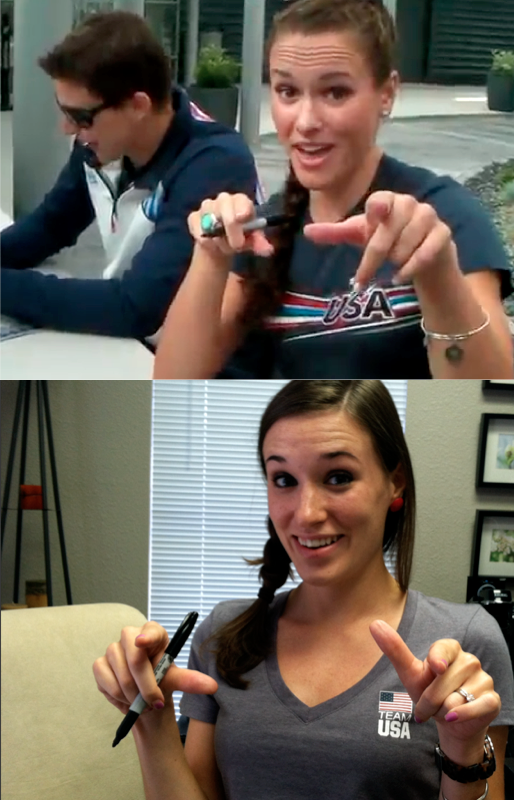 Naturally I had to tweet at her because making a copycat picture isn't weird enough by itself, and basically I'm famous now.

That first week of the Olympics was the most fun we've had at work in ages. Sometimes team bonding has a reputation for being forced and trite, but this was the real deal—pure team building gold. But, I had to leave a good thing, because I was on my way to London for the second week of the Olympics! (I think you can guess whether I am one of the KGers who really loves the games!)
My husband and I had the great fortune of seeing three events before we continued on to Europe. We saw Team GB's greatest night of athletics ever (Americans call it track and field) (my bff Kate Middleton & her husband Prince William were there, too!), gymnastics individual finals (Gabby Douglas!) and men's beach volleyball quarterfinals. We had fantastic seats at each event and had the absolute best time. I can't believe we really got to go. But the real highlight of the Olympics for me was meeting Team USA gymnasts Jonathan Orozco and Jake Dalton.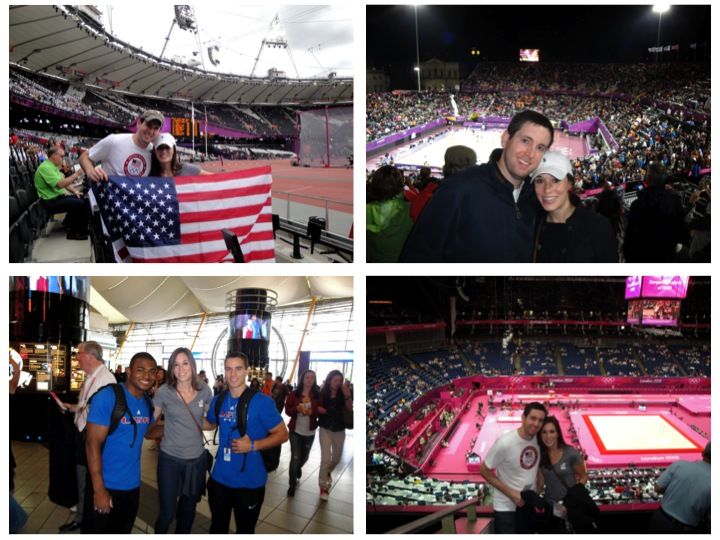 And just for the record, if the athletes from my alma mater, the University of Texas at Austin, competed as a country, UT would have ranked in a tie for 13th place among all nations in the number of gold medals earned and tied for 18th in the number of total medals won.
U-S-A! Hook 'em! Ketner Group!