Howdy friends – please excuse the short post, but it has been a bit hectic around here lately. The past few months have been very busy for all of us here at Ketner Group—in a good way!
The summer months have traditionally been slower for us in years past—mostly because there are very few large industry tradeshows, which means our clients typically won't make significant announcements or implement large, integrated marketing/PR campaigns.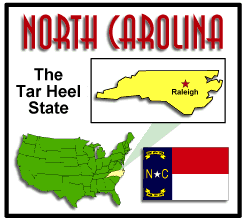 But that has not been the case for us this year! KG clients have had a very busy summer thus far with significant customer and product announcements, as well as good traction in the social media arena. Most recently, we helped our newest consumer client, Booqoos, with the national PR launch of its new deals site. Since the launch a few weeks ago, Booqoos has been featured on local Austin TV, covered in various retail technology, business, and social commerce publications, and hailed in the blogosphere.
We have also been very fortunate to come across several new business opportunities—always a plus! In fact, KG'er Valerie Kusler and I are heading up to North Carolina tomorrow to meet with a new business prospect. Unless we are pitching a local Austin client, we do not always get the opportunity to meet with potential clients face-to-face, so we are looking forward to the opportunity! Selecting a PR agency is more than making a financial investment, its an investment in a long-term partnership that will ensure the company's PR/marketing success. So, if you were going to 'take the plunge' with a PR agency, wouldn't you want to meet the team in person to measure their relevant experience and knowledge and, just as important, gauge their chemistry with your team? Could switching to Geico really save you 15 percent or more on car insurance? (Ok, bad joke, but I'm a little punch drunk at the moment!)
I hope that you all have had a fun, healthy and prosperous summer so far. Here's to cooler temps in the U.S. and of course—football season being than a month away!