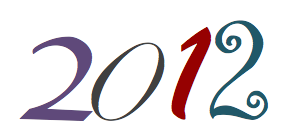 It's our favorite time of the year—and I'm not talking about the Holidays. December is the month where our clients start thinking about goals for their 2012 public relations programs. In addition to new technology and industry standards, every year brings growth and change to a business, so re-evaluating one's PR program is a must. Here's a look at five of the most important questions companies should ask themselves and their PR agency when planning a new PR strategy for 2012.
What worked for you in 2011?
This may seem like an obvious question to ask, but finding a satisfying answer proves difficult for many. PR can be more of an art than a science and is often challenging to measure. Try answering this question with another: "What PR wins stood out most to you this year?" If your answer is, "The customer-focused articles we secured," or "The pre-launch media and analyst interest we received," then aggressive media and analyst outreach was what worked best for you in 2011. When you've identified your most valued PR win, put an emphasis on that when planning for 2012.
Budget cuts? How do you get the same value for less money?
Budget cuts are nothing new. Every year seems to bring higher demands of producing more results for less money. While it seems as though this request is the same as asking a contractor to build an "MTV Cribs" home on a "Design on a Dime" budget, this doesn't necessarily have to be the case. You can still have a swanky PR program if you're willing to cut back in other areas that may not produce such cost-effective results. For example, consider reducing the number of events and tradeshows you attend or exhibit as this could free up tens of thousands of dollars per show. Lightening your advertising spend can also allow you to spend more on PR, which can bring you earned media—a more valuable and cost-effective means of promotion.
Do you have product or solution launches?
Is your company planning to introduce a new product or solution in 2012? Even if it's planned for later in the year, product launch PR and marketing activities should be outlined from day one. Product launches (especially products that are new concepts) are one of the best ways to earn media coverage and brand recognition and need to be carefully planned throughout the early lifecycle (launch, adoption and evaluation).
Where is the majority of your revenue coming from?
It's easy to get excited about your new products or services, but don't forget who pays the bills. Make sure your PR program has plenty of resources assigned to the product or service that is bringing in the most revenue. Have you been busy with pre-briefing analysts on your new technology? Make sure that you use existing happy customers as media references for your current selling product while you save press releases and analyst briefings for the new product. Continue reading →