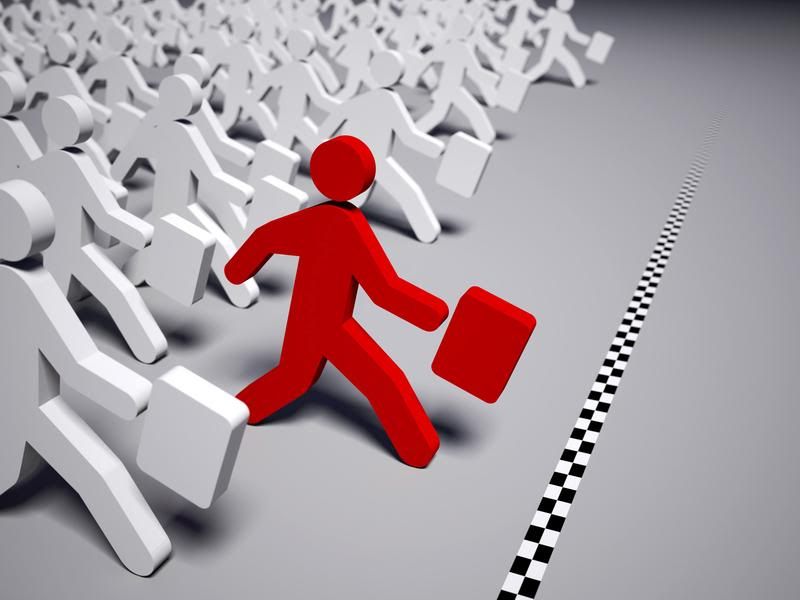 We wear numerous hats when working with our retail technology clients on their PR and marketing programs. (However, as discussed in our recent post, we have to be mindful that we're not trying to do everything all at once.) One of the most important hats we wear is that of the Analyst Relations manager.
Just like any smart business strategy, there is no single best recipe for success when it comes to Analyst Relations, because every company is different, and every analyst is different and has unique preferences. However, there are a number of best practices that we stress to our clients when working with retail and technology analysts. In this edition of Shopology, we wanted to bring you some pointers straight from the experts themselves.
1. What is the number one thing you wish retail tech vendors understood better about working with analysts?
KEVIN STERNECKERT (Gartner): We don't need a history of where the industry's been. Too many software vendors feel like they need to educate us on the state of the industry and spend up to 25% of the time talking about stuff that's known and we hear everyday from vendors.
Also, many of the strategic analysts are not as concerned with the individual features/functions of a technology, but what's truly different about the company. Most companies, when asked what's truly different about them, surprisingly do not have a solid answer.
PAULA ROSENBLUM (Retail Systems Research): What we care most about is "What problem are you trying to solve?" and then "How do you solve it?"  70-page Powerpoints are hard to deal with.  Don't forget, we often have 4-5 briefings in a single day.
It's also sort of offensive to have someone justify their position/existence to one analyst firm by quoting another analyst firm. I'll bet I'm not the only one who's bothered by this, and it is totally irrelevant to me where another analyst firm ranked your company in their report.
BRIAN KILCOURSE (Retail Systems Research): Tech firms usually need 18-24 months to bring a new solution to a vertical market, and so that means they spend time prognosticating about the future-tense needs of that vertical.  We'd like to understand their near-term future vision to compare that to what we see. Then we want to know a little about what the "white space" is for them – why do they think that market challenge/opportunity is a good one for them to address?
JEFF ROSTER (Gartner): We are highly connected with the industry.  Between LinkedIn, Twitter, Facebook and old-fashioned networking, we know all the dirty laundry so just be straight with us.  Lose most of the marketing buzz.  There are only one or two "leading providers" of anything.
GREG GIRARD (IDC Retail Insights): It's simple: What you get out of the relationship is directly proportional to what you put into it. Prepare for a vendor briefing as you would for a client presentation. (If you need what that means spelled out for you, you need an analyst more than you realize.) Same diligence: research the analysts' interests. Identify the important connections between your offer and his/her interests. Above all, be honest and able to listen. Following a script blindly is a mistake.
JANET SULESKI (Gartner): We should be regarded as an extension of their strategic planning team, someone to reality-check things like software development road maps with before the actual build of the functionality, rather than as an extension of their PR activities or someone who has to be informed after the fact – after the product is built, after the marketing campaign is launched. The companies that benefit the most from working with analysts regard us as trusted advisers and reach out to us regularly to ask our input in ongoing activities.
2. Consider a new vendor or one that you've never heard of before. Other than actually being relevant to your research, what is the best way for them to get your attention and your interest in talking?

PAULA ROSENBLUM: I think the press release is a good tool.  Or send an email to our "info" address.
BRIAN KILCOURSE: The challenge with press releases is that there are so many of them! And many of them are "much ado about nothing."  Frankly, I prefer a targeted e-mail, although I suspect I'm in a minority here.
PETER SHELDON (Forrester): Be proactive. Don't just schedule a briefing because you've hired a new CEO or launched the next version of your platform. Some of the vendors I work with send me bi-weekly or monthly update emails, highlighting customer launches, new features, case studies, ROI examples etc. This is great, I can scan these emails and if anything catches my eye I reach out to the vendor for more details.
GREG GIRARD: First, there are two types of analysts: those who are only focused or care about their research agenda and those who will entertain something innovative even outside their research domain. The latter's threshold isn't relevance, but innovation and benefit. Especially if your solution handles an important hitherto intractable problem. So, ask yourself if you can make the case of innovation and solving a problem.
KEVIN STERNECKERT: The best way to get my interest is to put one of your clients in front of me who's used your software and can talk about the benefits. In my 5 years as an analyst, I've had only one vendor that brought in a customer to talk with their own voice about how they're using the software and what it's doing for their organization. Let your customers tell me how great you are.

3. Can you give us your top three tips for a smooth, successful vendor briefing?
BRIAN KILCOURSE:
1) Focus on the reason your company exists.
2) Delineate clearly what the opportunity is and why your company is a good angle on it.
3) Avoid acronyms.
JEFF ROSTER: I did a series of tweets related to this before NRF 2011.  These are negatives, so probably do the opposite and you should be fine.  I'd say be honest, be genuine and know what you want to say.
Here are a few of the tweets:
#WhatNOT2doinananalystmtg at #nrf11 Taking too many q's to early in the preso. Tell yr story in a thoughtful manner.
#WhatNOT2doinananalystmtg at #nrf11 Start the mtg by asking what I want to talk about. U should already know what I'm looking 4
#WhatNOT2doinananalystmtg at #nrf11 Answer a cell during the mtg if you're the key participant. AR/PR Mgr's r exempted.
KEVIN STERNECKERT:
1) Realize that analysts, while not easy pushovers, are typically of the mindset that we want to help. The only way we can help is if you share information with us that gives us the details behind your organization. Personally, I want to know what no one else knows. I'm a great secret keeper – after all, I'm in the business of keeping secrets. The more you share with me, the better equipped I am to help you when asked by retailers or others who is the best company to work with.  Being forthright, open, and honest gives me the ability to help.
2) Minimize the number of slides, and always share a copy of those slides. If I don't have to take notes or I can take speaker notes in the deck while you're going through it, I can listen more carefully and focus on what you're saying versus having to take copious notes.
3) The only time I want a demo is when I specifically ask for a demo. If we're doing a briefing, I'm more concerned with your strategy, differentiators, and the value you give your clients. I don't want to see a demo.
NIKKI BAIRD (Retail Systems Research):
1) Slides: Please have them.  While people often ditch slides because they "want an open discussion," when we're not sitting face to face it is very difficult to stay engaged in the discussion without something common to look at.  It could be a graphic of your application footprint, a list of your customers, a list of the processes your solutions enable, or even pictures of your team. And share your slides afterwards.
2) Content: Start with an overview of your company and your leadership, and then move on to discuss the industry challenges you address, quickly drilling down into the specific pain points that your solution addresses and how. Next, we want to discuss your go-to-market strategy. We rarely get to this part in a brief, because so much time gets wasted on industry trends, but honestly, this is really important. What are you doing to educate retailers or get your message out there? And how does your business model work? Finally, save 15 minutes at the end for us to give you feedback on what we saw.
3) Follow-Up: A briefing is not the end; it is the beginning. Put us on your press distribution list. Touch base with us more than once a year any time there is a major announcement — a new product offering, a major customer coup, an acquisition, etc. While product enhancements may be major to you, those can really just come in during a regular brief.  However, past the first brief, it's important to include progress as part of the content, so that we can see how you're growing and succeeding.
4. What is most exciting to you about the future of retail technology?
LESLIE HAND (IDC Retail Insights): Retail is truly at a crossroads; retail technology buyers know this; the trick is navigating the plethora of applications and identifying the right solutions for each retailer. This is where we come in – a truly exciting position to be in.
PETER SHELDON: Multi-channel retail is only now becoming a reality. Commerce technology is going to be the transformational force in breaking down traditional channel barriers and creating a ubiquitous experience for customers as they interact with a brand, regardless if this is via the web, mobile, tablet, in-store or through a contact center.

JANET SULESKI: Consumerization and gamification. The blending of the kinds of technologies we use in our personal lives – smartphones, iPads, video gaming user interfaces, into the work environment. What if you could envision a retail problem through a game-like user interface, and run simulations to see what the end result of a decision would be, say, graphically represented by a visual of a store shelf or rack showing the in-stock position after you make an inventory decision further back in the supply network?
——————–
Our gratitude goes out to each analyst who took the time to respond to these questions. We hope vendors reading this will take these points to heart, so Analyst Relations is more productive and positive for everyone involved. These are just a selection of the tips we received. Soon, we'll be compiling all the responses into a complimentary PDF that we will email to our Shopology subscribers. To sign up, click here.