June is a busy trade show month for retail, with Oracle's CrossTalk, the Retail Mobile Executive Summit, and the RIS Retail Executive Summit, among others. And even though it seems an eternity from now, we're inching ever closer to the most important annual event in retail technology: NRF 2012, the 101st edition of the National Retail Federation's Big Show.
I was reminded of this several weeks ago while our team worked on NRF speaking submissions for several of our clients. Admittedly, it's not time to hit the panic button; after all, NRF is still seven months away.However, it's a reminder to everyone in retail tech that even while we're enjoying the slightly less hectic pace of summer, it will be time to hit the ground running in September. In preparation for that, we're working with our retail tech clients to start planning now for the all-important months leading up to NRF, when vendors turn up the heat on their PR and marketing campaigns to lay the groundwork for a successful show.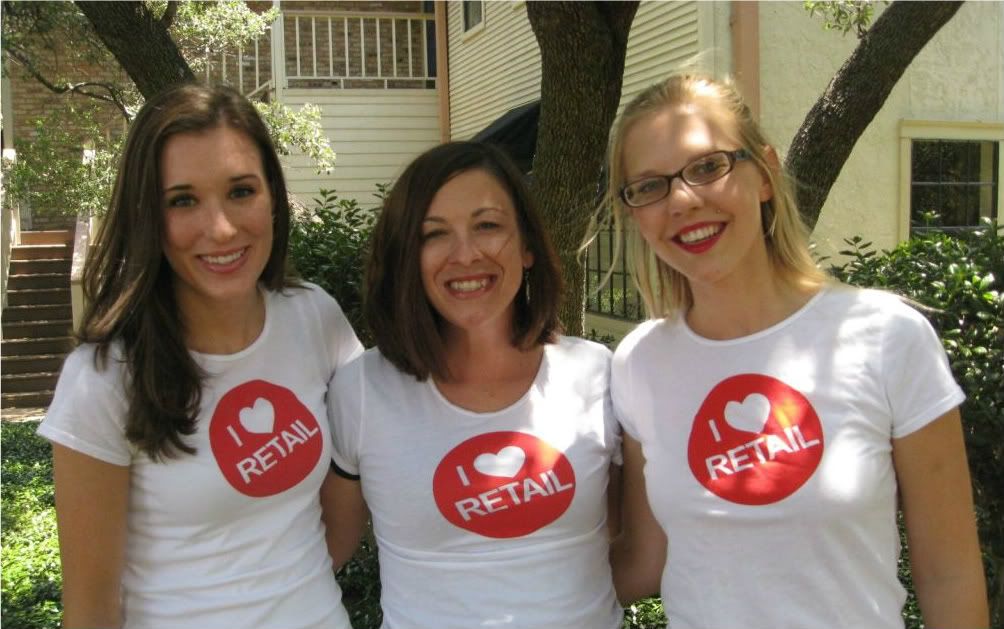 After all, as anyone who has ever exhibited at NRF or another huge trade show knows, it can be unnerving that the hefty investment and months of planning that it takes to prepare for the show ultimately culminate in just a few short days. During and afterward, the questions are constantly on your mind: Did we do it right this year? Did we do everything we could to make the work and investment worth it?
We know it's a lot of pressure, and since we've worked for years with our clients to prepare for NRF, we've seen a lot of what works great and what doesn't work so well. So what can you be doing in the months between now and NRF? Here are a couple of building blocks that can help you work toward success in January. (And if you're not going to NRF, keep reading, because these same principles apply across many different verticals and industry events.)
Focus on PR. Granted, this is not a surprising recommendation coming from a PR agency – but the media wants to hear about your customer wins, product announcements and other significant milestones. Are you winning significant deals? Do you have customers that are willing to talk about how they've implemented your technology? Then let the press know now, and don't wait until NRF.
PR is fundamental to any successful communications and marketing strategy, and the summer and fall months are excellent times to lay the groundwork for NRF. Now is the time to issue newsworthy press releases, pitch media on relevant story ideas, and build relationships with the many excellent editors and writers covering retail tech, mobile, apparel, hospitality, supply chain and other IT segments.
Of course, social media is an integral part of any successful PR program. And for a thought-provoking look at the right – and wrong – ways to approach social media, check out our other new blog post, "5 Rookie Mistakes to Avoid in Social Media."
Engage with analysts. Analyst firms such as Gartner, IDC, Retail Systems Research, Forrester, IHL and others are key influencers in the retail landscape, and building relationships is a must for any serious technology vendor. Do you know the primary analysts covering your technology segment in retail, and are they following your company? On a paying basis, there are many different ways to engage with analysts, depending on the firm: advisory relationships; short-term consulting on market strategy, technology direction and  product positioning; sponsoring research reports; and more.
There are many benefits to a comprehensive analyst relations program. However, even if paid analyst relationships are not in your current budget, the analysts still need to know about your company and its solutions and will be receptive to an introductory briefing.
Don't wait until NRF to reach out to analysts, either. Their schedules will typically be much more flexible in the summer and fall months, and they'll be more open then to briefing with companies that aren't clients. During NRF, analyst calendars are incredibly full, and clients understandably have top priority.
Firm up your marketing plans. The months leading up to NRF are prime time for technology vendors to engage in content-based marketing programs such as webinars, white papers, sponsored research, thought leadership reports and other marketing campaigns. The trick, though, is to begin planning now for the all-important fall campaigns, as availability to partner with influential retail groups for maximum exposure of your campaign is becoming increasingly limited.
For example, we locked in a date months ago for one of our clients for a fall webinar with a top retail publication, and I'm glad we did. As of last month, the publication's webinar slots for the fall were disappearing quickly.
These are just a few of the areas to concentrate on in the coming months – but these are all important things to work on now, even before you dive into the nitty-gritty details of booth layout, NRF parties and promotions, and the endless details of the event itself.
NRF is still 200+ days away. However, if you concentrate on strategy and planning now, you'll be rewarded in January.
Now as a reward for reading all the way to the end of the post — an outtake from our KG <3's Retail amateur photo session!